Each year Northfielders for Justice in Palestine/Israel usually concentrate on four types of events. These include:
Film series
Since 2009 NJP has offered a summer Film series. Each consists of three films on three consecutive Tuesday evening in the summer. The programs have included a mix of both feature and documentary movies
Nakba
May 15 is the day each year when the Nakba is recalled. Arabic for "catastrophe," the word refers to the 1948 mass exodus of Arabs, and the destruction of over four hundred Palestinain villages when the state of Israel was declared. On or near the date, NJP holds a gathering in Northfield's Bridge Square to read out the names of the destroyed villages.
Speakers
Since 2007 NJP has sponsored or supported speakers and presentations by a range of visitors. They include: Iyad Burnat, Craig and Cindy Corrie, Mads Gilbert, Miko Peled, Mazin Qumsiyeh, Mitri Raheb, Allison Weir and Grant Smith.
Special Events
In the past these have included a Palestinian dinner, two Palestinian Fair, and theatrical presentations. For further details, see the Archive of Past Events.
During the Covid Pandemic of 2020 and into 2021, NJP naturally had to reduce our activities, but we remained active on Zoom.
---
---
Events for 2021
NJP Members Speak Their Mind: Why We Work for NJP
February 18, 2021
7:00pm via zoom
Seven members of NJP will briefly describe how they became involved with Palestinian justice issues and with NJP, some highlights of their involvement, and how they respond to questions or concerns about their work. Fred Rogers will moderate this discussion and there will be opportunity for audience participation. We hope you will join us.
The event is free but registration is required. Just click on the above link by Feb. 17th and give your first and last names and email address. You will then receive the invitation with the link to the event.
If you have questions or comments about this event, please send them to Ed Langerak: langerak@stolaf.edu
---
Peacestock: an introduction to NJP
---
---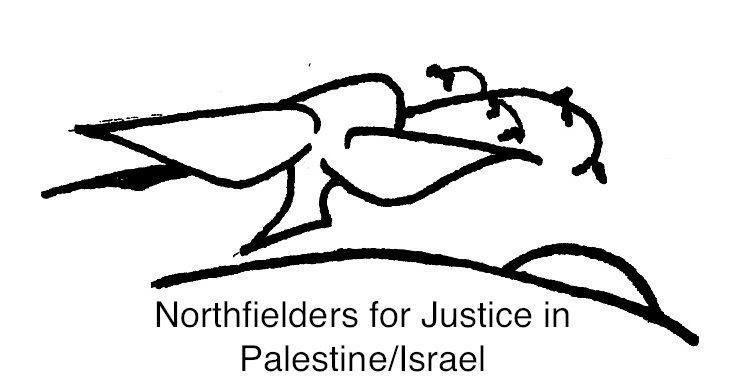 Formed in 2007, Northfielders for Justice in Palestine/Israel is an ecumenical group of community members who organize local events to educate and advocatefor justice and peace in Palestine/Israel.
For more information about NJP, write to info@njpmn.org.